July 25:  It was good to get home and take a hot shower after four days avoiding it in the cold weather at Camp JoPa. (I did take sponge baths!). My skin was chapped from the cold and my body was very tired. Not quite sure how my buddies, Miriam, Maggie, Alecia, and Jeanetta, Marie, Vania, Shalissaand, Emily, did with so little sleep and SO much cold! They are indestructible.
I enjoyed using the great smelling shampoo and bath gel Ann's friend Kay was so sweet to send me. "Living Grace" it's called. Now, I've slathered the rich body lotion all over and I'll layer that with a spritz of the fragrance. In case you're curious about the other details let me tell you that I also applied the following products provided by my sister: Estée Lauder Advanced Night Repair followed by Lauder Resilience Lift, with Nicole Miller's Eyewear Refirming Creme, along with Coconut Oil for my legs, feet and hands. Tanx, Sistah.
I just spent a wonderful four days at Tierra Prometida, near Carapegua, the site of our Reencuentro camp for Jovenes Por Paraguay. Every January we hold a leadership camp for youth from all over Paraguay. Then, every July they meet again at camp, to reconnect, learn, and share the work they've been doing with their local community youth groups. I gave two talks – one on Decision-making and one on Goal-setting. I ended my talks with the story about my desire from age ten to serve in the Peace Corps and the steps that were taken to make that dream come true. They were so attentive and receptive. It's thrilling to see the growth they exhibit! I'm looking forward to taking several youth from San Bernardino next time.
July 25:  post: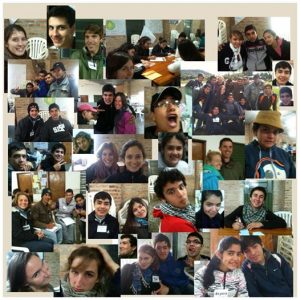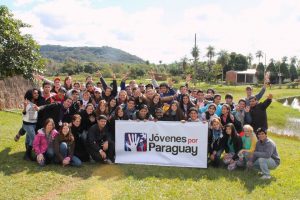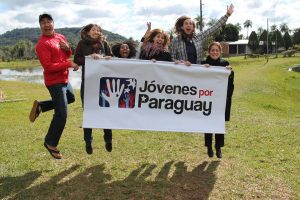 Already missing my buddies Headlamp, Alecia, Magster, Yani, Miriam, Mary, Paul, Robert, Shalissa and Braden, Jeremy, Emily, Vania and Eli. And Carito, who did so much to help us. And it was great getting to see and work with our aspirantes. — with Alecia McMahon and 13 others.